Honda Fourtrax 250 TE
£5,000.00 Plus vat
GET THE JOB DONE
Here's an ATV that will love your busiest days.
Sometimes 'light work' feels like anything but. There's plenty to be done around the stables, and that fence in the yard won't build itself. But at least there's one thing you don't have to worry about – your Honda Fourtrax 250 ATV. Anything but a light-weight.
Out of stock
Brand
- Honda
Related Products
£

8,699.00 Plus vat
SP PACKAGE
Powerful 44hp ProStar® EFI engine with Engine Braking System (EBS), Exclusive Dual A-arm Front Suspension with Electronic Power Steering, Close Ratio On-Demand True AWD with Active Decent Control, Automotive Paint & Cast Aluminum Wheels
£

8,000.00 Plus vat
TOUGHNESS COMBINED WITH EASY HANDLING
The KingQuad 500 is an incredibly versatile ATV. With 4-wheel drive, fully independent suspension and an advanced engine braking system, it has true off-road capability. The 493cc fuel-injected engine's cylinder head and piston are specially designed to provide power and torque across the rev range, making the KingQuad equally suitable for towing, use with attachments, or just as a great pair of legs.
£

7,600.00 Plus vat
The Foreman is built with all the quality, reliability and advanced features expected of a Honda ATV.
Swingarm Suspension
The Foreman 4×4 rear swingarm with its solid axle provides superior capability for towing and hauling. Its long suspension stroke and plush seat let you tackle your faviourite trail or the toughest chores in comfort all day long.
35W Headlights
Your exploring or work doesn't have to stop when the sun goes down. Powerful twin headlights offer excellent illumination for the take at hand.
Styling
Our Foreman models' bodywork still gives these ATVs a tough look that's designed to last, shrugging off the scrapes and dings of the job or the woods. But now they look even better, with crisp, bold lines.
New 1.9 Front utility box
The perfect size for small items you want to access quickly—like a cell phone, GPS, or a spare pair of gloves.
Superior cargo capacity
With strong, steel cargo racks front and rear, both offering increased flat surface area than earlier models, the Foreman is ready to carry what you need.
Longitudinal Engine Layout
By orienting the engine crankshaft front to back, we route the flow of power straight to the wheels without any unnecessary right-angle detours, reducing powertrain friction and putting more grunt to the ground.
2 Year Honda Warranty
Our manufacturer's warranty keeps you moving.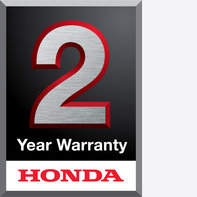 Whether you're using it for farming, game keeping, forestry, equestrian or snow clearing, your Honda ATV will quickly become an essential part of your daily routine. You'll rely on it in all weathers, on all terrain and for an amazingly wide range of jobs. So a problem with your new ATV is the last thing you'll want, but with Honda's reputation for reliability, it's the last thing you can expect.
That's why we guarantee the build quality of our ATVs with an industry-leading manufacturer's warranty.